Curious Minds is a time to think, create, make, and do. The programme is based around a topic and discussing issues that surround it.
Philosophy
We sit in a circle and have our turn to give our opinions. It's ok to change our minds as the discussion goes on, as we understand that other people have different views and ideas to us.
Set Activity
After the discussion, we often do an activity based on the topic or discussion. We use graphic organisers to help us organise our thinking eg we use a Venn Diagram to compare two things like clothes from 100 years ago and clothes of today. Another favourite is the 'What if…' chart. 'What if we all dressed the same?'
Choice activities
We have a variety of choice activities based on our learning styles eg art, maths, thinking, writing plays, etc. Sometimes we do activities set by the teacher, otherwise we can choose.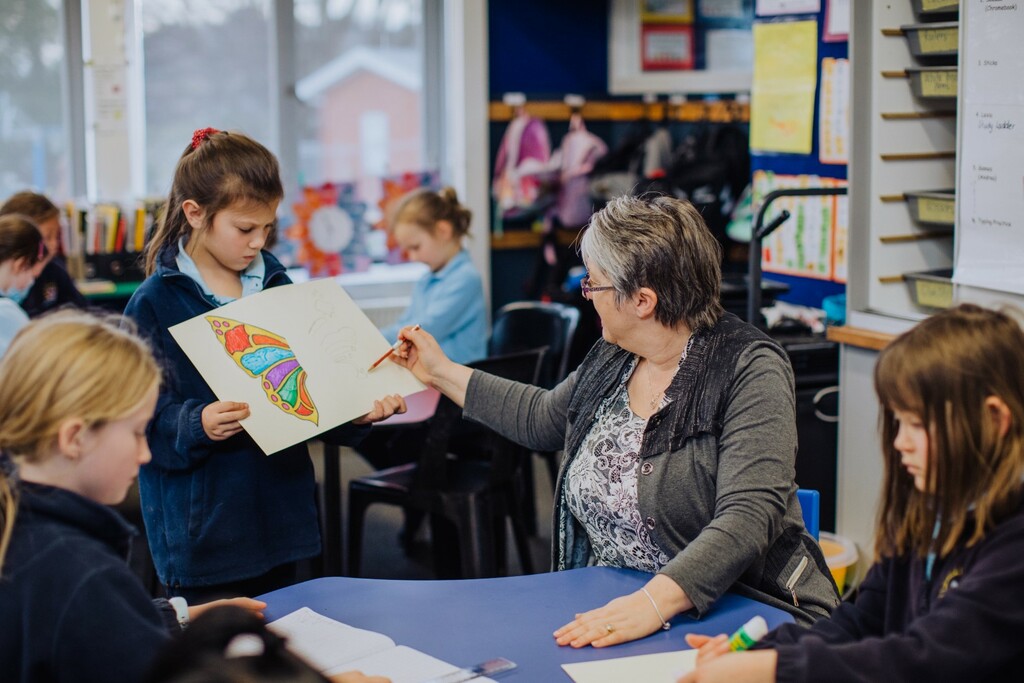 Concord School has had a long history or working with Gifted and Talented students over the last 10 years. We had a policy well before the new NAGs were introduced. We had developed a cluster group with 4 other schools, to bring together gifted students, to work on the REACH model.
At Concord School, we endeavour to cater for the needs of all children in as many ways as possible. This includes children that possibly may be gifted or show talents in any areas of the curriculum. We are also very open to twice-exceptional children, i.e. children that may be gifted and have learning disabilities, as well as children who show cultural giftedness.
Gifted learners may display some or all of these traits:
The ability to learn new materials in much less time and in greater depth
The ability to readily retain a quantity of information
The ability to handle complex and abstract ideas
The ability to simultaneously focus on a number of tasks
Have intense interests and passions
Draw generalizations about seemingly unconnected concepts
Ask provocative question
Susan Winebrenner (2000)
Why Differentiate?
To ensure effective provision for individual students who are gifted, state schools need to consider a range of options for their curriculum and their school organisation. These include identification procedures, differentiated curriculum and acceleration.
Dept of Education and The Arts, 2004, p. 1
When we recognise the diversity of the learners in our classrooms and provide for their diverse learning needs in our planning, we differentiate the curriculum. In a way, it's just shaking up the classroom so it's a better fit for more kids.
Carol Ann Tomlinson, Associate Professor of Educational Leadership, Foundations, and Policy
The Curry School of Education, University of Virginia. From an interview with Leslie J. Kiernan, 1996
(Braggett, 1997)
All students should be given an opportunity to develop to their full potential.
For most students the regular classroom will provide appropriate challenge.
For gifted learners special provision must be made in the regular classroom if they are to have the same exciting and challenging learning experiences as their classmates.
Gifted students need the opportunity to work through the curriculum at a faster pace and need less time on basics and revision.
Twice exceptional children i.e. gifted with possible learning disabilities, need challenge too and support in areas of difficulty.
Cultural giftedness is important too!

What Do We Do At Concord School?
Over the past few years the teachers at Concord School have been involved in professional development through the University of Otago, so that we cater for the G&T within our planning through differentiation of the curriculum. The school uses cross-grouping between the classes to extend children with their reading and maths, and for the senior extension groups, we give them the opportunity to do special projects from outside the school, when appropriate. The Curious Minds programme allows the children to extend and enrich their learning with activities that fit the school topics, and this also can reach into their normal classroom programmes. We try to keep in mind that children are not just gifted one day a week, and that sometimes their behaviour is a result of their giftedness, rather than the child just being naughty.
In Our Classes We Use:
Blooms activities
Multiple intelligences
Extension reading and maths groups - using contracts
Allowing certain children to opt in
Acceleration - a dirty word
Cross-grouping
Curious Minds
We were also instrumental in the setting up of the 3C's project with four other schools, where children of like-minds had the opportunity to meet and be part of a programme based on Rosemary Cathcart's One Day School. This was very successful. But as our definition of what giftedness is has broadened, we realised that a lot of children who may be mildly gifted, or even more highly gifted, were missing the opportunity of being part of the programme, as entry was limited. So we decided to create our Curious Minds programme within our own school.
It usually runs from mid-term 1 till mid-term 4, is often topic-based, but also has components from other researched programmes e.g. philosophy, and Christine Comeford's Creative Problem Solving programme. It caters mainly for the Y3-6 children, but sometimes, younger highly gifted children are grouped with the older children, so that they can have that 'like minds' opportunity.
With the junior children NE-Y2, teachers are aware of the need to indentify giftedness, and talents, and to provide activities to enrich their learning within the classroom from school-wide planning, and to cross-group for reading and maths when needed. Often having a developmental programme, where children choose activities, gives the teacher the opportunity to observe the children's behaviour.
We Know It Works When;
Parents comment about their child wanting to actually do homework for CM and when that's all they can talk about at home.
When the children want to do extra work in their lunchtimes
When the children groan when the bell goes or its time to tidy up
When the children's eyes light up while bouncing ideas off each other
When they can't believe the answer is yes
When they pester the teacher about when the programme is starting again.
Acceleration
Acceleration of a child's learning or class placement is sometimes a necessary step to take. But it is not necessary the right choice for all children. Some gifted children are happy and secure where they are placed. But for a few children, it is important to take this step with care and thought. There is quite a process that needs to happen before a decision is made and this needs to be made with consultation of all concerned including parents, teachers, RTLB's and any other professionals that are involved.
The Emotional Needs Of The Gifted and Talented
This is a very important part of our programmes at Concord School.

What can we do:
Circle time - social and emotional issues can be dealt with in a safe way
Positive psychology - looking for the strengths in each other
Dealing with perfectionism
Acceptance of all children as individuals
Creating empathy
Useful Websites
Here are some interesting links that may be helpful and informative;

www.tki.org.nz - this is the ministry website for teachers. Go to the G&T basket/kete and click on the links.
www.giftedchildren.org.nz - NZ association for gifted and talented.
www.gifted-children.com.au/link/resources/curriculum_differentiation - information about how schools can differentiate the curriculum.
www.gifteddevelopment.com - This is a very recommended website by Linda Silverman. She has research on twice exceptional children and also visual-spatial learners.
www.bertiekingore.com - Bertie has some great information about the difference between a high achiever, gifted learner, and creatively gifted.
More information
If you feel your child fits the criteria, please feel free to discuss this with their classroom teacher or the GATE teacher, so that we can plan for the needs of your child. You could also ask our secretary for a parent form to fill in, that will give us more insight to the learning needs of your child.